Private exclusive wine tasting tour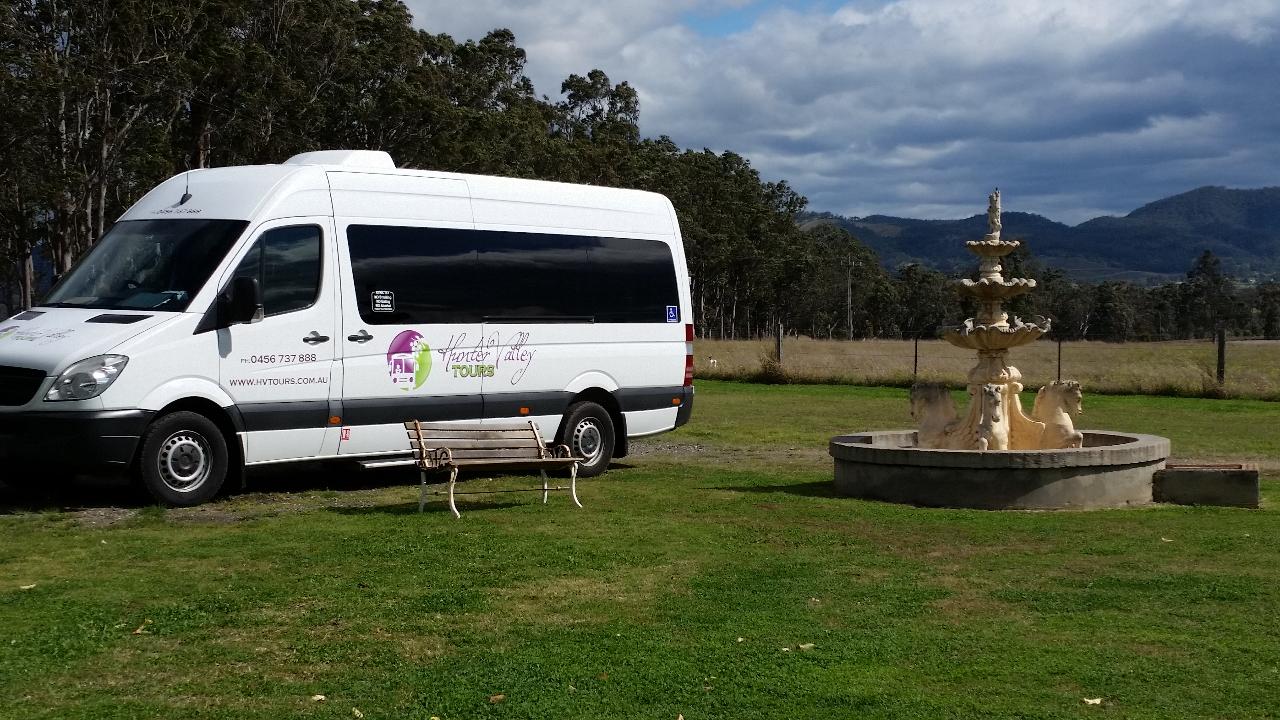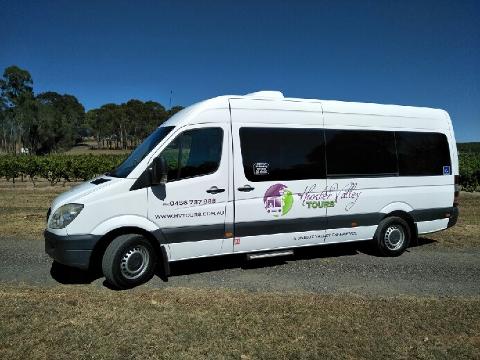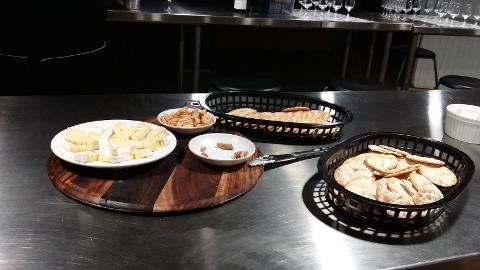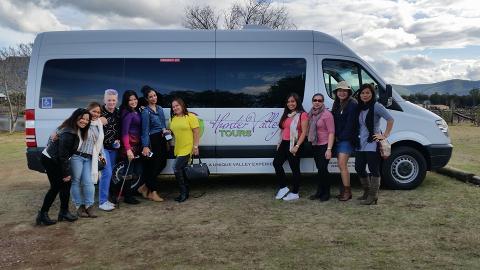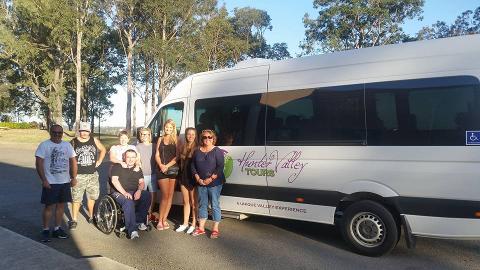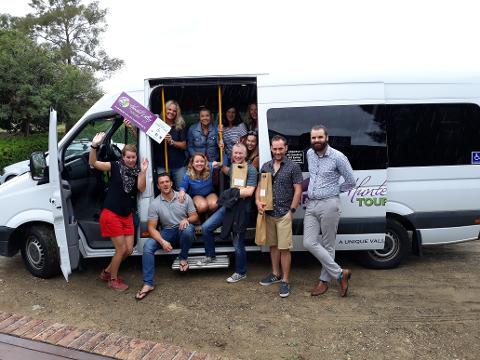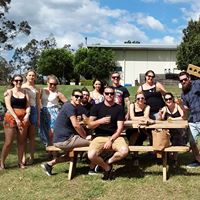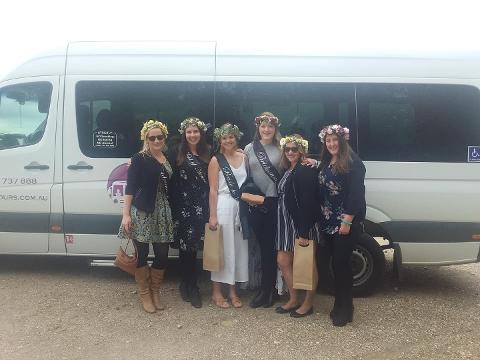 Duration: 7 Hours (approx.)
Location: Pokolbin, NSW
Product code: PrivMB
You know you want to, just you and up to ten* (10) others ... book a LUXURY private wine tasting experience. Join one of the Hunter Valleys best-known wine tasting tours, rated 5 stars on TripAdvisor by travelers, just like you.
Step away from the crowded shared bus tours and enjoy your day in the Hunter Valley vineyards in comfort. Enjoy being spoilt with your own personal driver to guide you through the Hunter Valley in style in a late model air-conditioned tour bus with free 330ml bottled water, Bluetooth stereo.
We only visit genuine Hunter Valley boutique vineyards. We stop at local craft breweries to suit your group needs. Enjoy a stop for tastings of fresh locally Hunter Valley made chocolates.
Your tour includes:
Free pickup and return from your local accommodation.

A tour guide,
Your own selected venues (yes you let me know where you'd like to go)
Up to 4 or 5 boutique cellar door visits if time allows
Up to one hour stop for lunch

Cheese, Olives and Chocolate tastings - tastings may be unavailable due to covid-19 health restrictions
Optional tasting at the Hunter Distillery for locally made and bottled 100% organic vodka, schnapps or gin. (bookings limited due to Covid-19 and a visit to the distillery may not be available on the day) - currently unavailable due to covid-19 social distancing restrictions
Your tour does NOT include:
Any alcohol or other purchases

Tasting fees at each venue
Lunch is at your own cost
Please ask about an opportunity for Cheese and Wine pairing - tasting activity may be restricted or unavailable due to covid-19 health restrictions

Lunch options:
Your choice of venue or ask us for our recommendations ( advance notice needed)
Max. 10 people

Pickup Times for your tour: you will be notified usually the night before your tour date by either text, email or phone call what times and where to expect to be picked up for the start of your tour. If you wish another time for pickup, please advise HVTours. Please ensure you check your phone or email for pickup time. If you are unsure or not received your pick up time by 8pm,
please call (do not text) 0456 737 888 the night before your tour.
Wheelchair and mobility accessibility is available. We do the research and assist you in going where you want to go and what you want to see, so you don't have to worry. Staff are trained in wheelchair handling and securing for transport. Seating availability varies with wheelchair seating. Up to two (2) fully anchored chair spaces available with limitations
HEALTH WARNING: Covid-19
COVID-19:
As this is an evolving pandemic - our conditions of participation and delivery of service/s can be updated without notice. Customers are required to adhere to these policies without exception.
It is important to note, you may be sharing space with people you do not know. It will not always be possible to keep 1.5 meters apart at all times on a public tour bus. For example, passengers may have to be close to each other or others because of the nature of the vehicle or venue. Practice good hand hygiene. If possible, use hand sanitiser before and after catching the bus, each time the bus stops and before entering and after exiting tourist venues.

Check-in with the HV Tours QR code when entering the tour bus
Spread out on board as much as you can. Members of the same household and family groups can sit together.
Avoid touching surfaces inside the bus whenever you can.
Please comply with any requests from your bus driver.
For your peace of mind, we have also introduced a number of measures:
Regular wiping down of surfaces in the tour bus and access to hand sanitiser. We ask you to bring along your own appropriate face mask if you wish to wear a mask, we also ask that you have the covid-19 safe app in operation during the tour.
Please review HVWTA's Guidelines for Cellar Doors here - file:///C:/Users/User/Downloads/HVWTACellarDoorBestPracticeGuidelinesMay2020.pdf these cover the best practice of operating your Cellar Door to comply with social distances and public hygiene requirements and what to do in case of an outbreak
Guidelines for social distancing https://www.safeworkaustralia.gov.au/covid-19-information-workplaces/industry-information/public-transport/physical-distancing